Marriage and Family Apostolate
Strengthening Catholic marriages and families through prayer, fellowship, and catechesis.
If you are married, engaged, and/or parents please join our Marriage and Family Apostolate! The group focuses on fellowship, Catholic formation, and Eucharistic prayer.
The group launched in December and meets 1-2 times a month.
Leads: Christina Sullivan and Maggie Takita: starmarriageandfamily@gmail.com
Join our communication channels below to learn about upcoming events! We look forward to meeting you soon!
Email Newsletter: Flocknote.com | Social Media: Facebook group

OUR REGULAR MEET-UPS
First Friday of the month Mass 12 noon, followed by Rosary and fellowship at the Library Playground on 10th Ave.
Family Park Day one Sunday a month. Contact leads Maggie or Christina to learn more about days and times.
All are welcome!
Friday, September 2: First Friday 12noon Mass. Fellowship after at Richmond Library playground on 9th Avenue. Bring snacks, a blanket, andsunscreen. Note: Library doesn't open until 1pm, so please use the bathroom at the church before going to the playground.

Sunday, September 11: Opera in the Park
12-4pm @ Robin Williams Meadow in Golden Gate Park
Pack a picnic and we'll enjoy fellowship while listening to the SF Opera for free! Text Christina 917-375-2158 when you arrive. https://www.sfopera.com/operainthepark/

Sunday, September 18: Monthly Family Lunch + Together in Holiness Formation Series Session 1
Join us for a delicious meal and fellowship after both 9:30 and 11:30 Masses. Formation Series participants will view a short video after lunch followed by prayer and guided discussion. Food and Childcare provided. $50 to register, scholarships available. Space is limited, email thenicenutritionist@gmail.com

SAVE THE DATE:

October 16: Family Lunch & Formation Series Session 2

October 22: Together in Holiness Marriage Conference in Redwood City. Open to all engaged and married couples. Childcare available. For info and to register: https://forlifeandfamily.org/events/th22-sfca/

COMMUNITY BULLETIN BOARD:

Do you need a night off from cooking dinner? Looking for a date night babysitter? Hoping to find a great apartment close to Star? Want a walking buddy? Let us know your needs and we will share with the community.

Offering: 2 hrs of free childcare so moms can invest in some self-care time. This is offered to mamas to recharge and recenter in order to more fully and happily embrace their vocation as mothers and wives! I'm happy to come to you or have your kids at my house (441 9th Ave). Contact Maggie Takita (408)726-2893

Offering: A homemade meal (or Giorgio's pizza) delivered to your door. Will gladly accommodate dietary restrictions. Please contact Christina Sullivan thenicenutritionist@gmail.com
Seeking: members of our group to join our Leadership Team. Interested folks should contact either Maggie Takita (maggietuttle5@gmail.com) or Christina Sullivan (thenicenutritionist@gmail.com). 
INSPIRATION FOR LIVING HOLINESS IN FAMILY LIFE:"Don't let your children do anything that makes you dislike them"– Have you heard this 5th rule for life, from Jordan Peterson?  In this short YouTube clip, FSSP priest, Fr. Simon Harkins, gives the Catholic viewpoint on this rule from Jordan Peterson. 
This week I was inspired by… "The special grace conferred by God on the sacrament of matrimony perfects human love and makes both husband and wife holy. In the excellent mystery of wedlock the marriedpartners joyously yield themselves to each other for mutual solace and the propagation of mankind." – excerpt from The Cardinal. An excellent novel if you haven't read it!
What are your children reading ?  A quick opinion: We recently were gifted a children's book, Rosie the Rhinoceros. In this story Rosie believes she is a unicorn rather than a rhino and eventually gathers all her friends to "tell them the truth". They apologize and tell her "she's perfect whatever she is" and that they'll "happily call her Rosie the unicorn from then on". This message to children carries a spirit of falsehood and undermines the truth of God's creative purpose with which we are all made. Beware of these false notions of relativism and dangerous ideologies creeping into your children's bookshelves! On the contrary, there is a beautiful book I've recently discovered titled, "Saints Around the World", which features stories of holy men and women that is good, fun, and educational to read aloud to your children!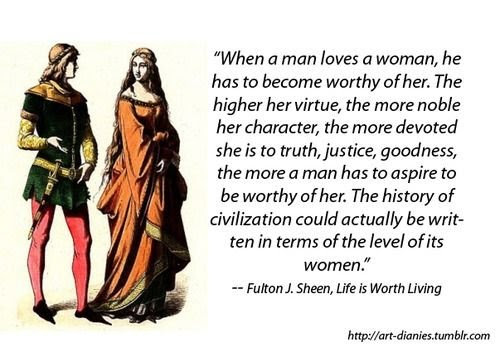 Welcome to our marriage and family community at Star! You can subscribe to this email list at our sign up page or connect with us on our Facebook Group. Should you have interest in additional support not mentioned here, please do let us know! Your servants in Christ, Christina Sullivan & Maggie TakitaAd Majorem Dei Gloriam!
Meet some of our Members
The Sullivan Family on the left (Christina Sullivan Marriage and Family Apostolate co-lead), Fr. Joseph Illo pastor, and The Maleski Family on the right.
Simon Takita and Maggie Takita (Marriage and Family Apostolate co-lead) on their wedding day at Star of the Sea.